Here are some of the links we like to use that are especially informative and inspiring for gardeners;
National Weather Service
http://forecast.weather.gov/MapClick.php? site=okx&FcstType=text&zmx=1&zmy=1&site=OKX&map.x=274&map.y=148
Perennial Forum at GardenWeb.com
http://forums2.gardenweb.com/forums/peren/
Plant Delights Nursery
University of California at Berkeley Photo Database
http://calphotos.berkeley.edu//
New York Botanical Garden
North Carolina State University Plant Database
http://plants.ces.ncsu.edu/plants/plant-list
Green Mountain Garlic, growing advice
http://www.greenmountaingarlic.com/growing-garlic/
USDA Plant Hardiness Map
http://planthardiness.ars.usda.gov/PHZMWeb/Default.aspx
Suffolk County Cooperative Extension
Vancouver Blog on TUMBLR
Our Summer 2013 trip to Vancouver for the Perennial Plant Association Summer Symposium. We loved the beauty and environmental awareness and outdoor lifestyle of Vancouver. We toured many gardens and met wonderful welcoming people. On each of the following links are pictures and captions. Start each page at the bottom and scroll up to view in sequential order.
http://shila1313.tumblr.com/page/3
http://shila1313.tumblr.com/page/2
Animal Rescue Fund of the Hamptons (ARF)
www.arfhamptons.org
You too could bring home a furry bundle of unconditional love.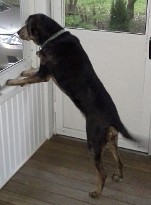 ORNAMENTAL PLANTINGS GREENHOUSES
NURSERY PHONE 631 765 2614
OFFICE PHONE 631 477 2410
E-MAIL LTLBNY@VERIZON.NET
NURSERY LOCATED ROUTE 48 SOUTHOLD NY